FOCUS/AFDO Webinar: How Standards Help Cannabis Businesses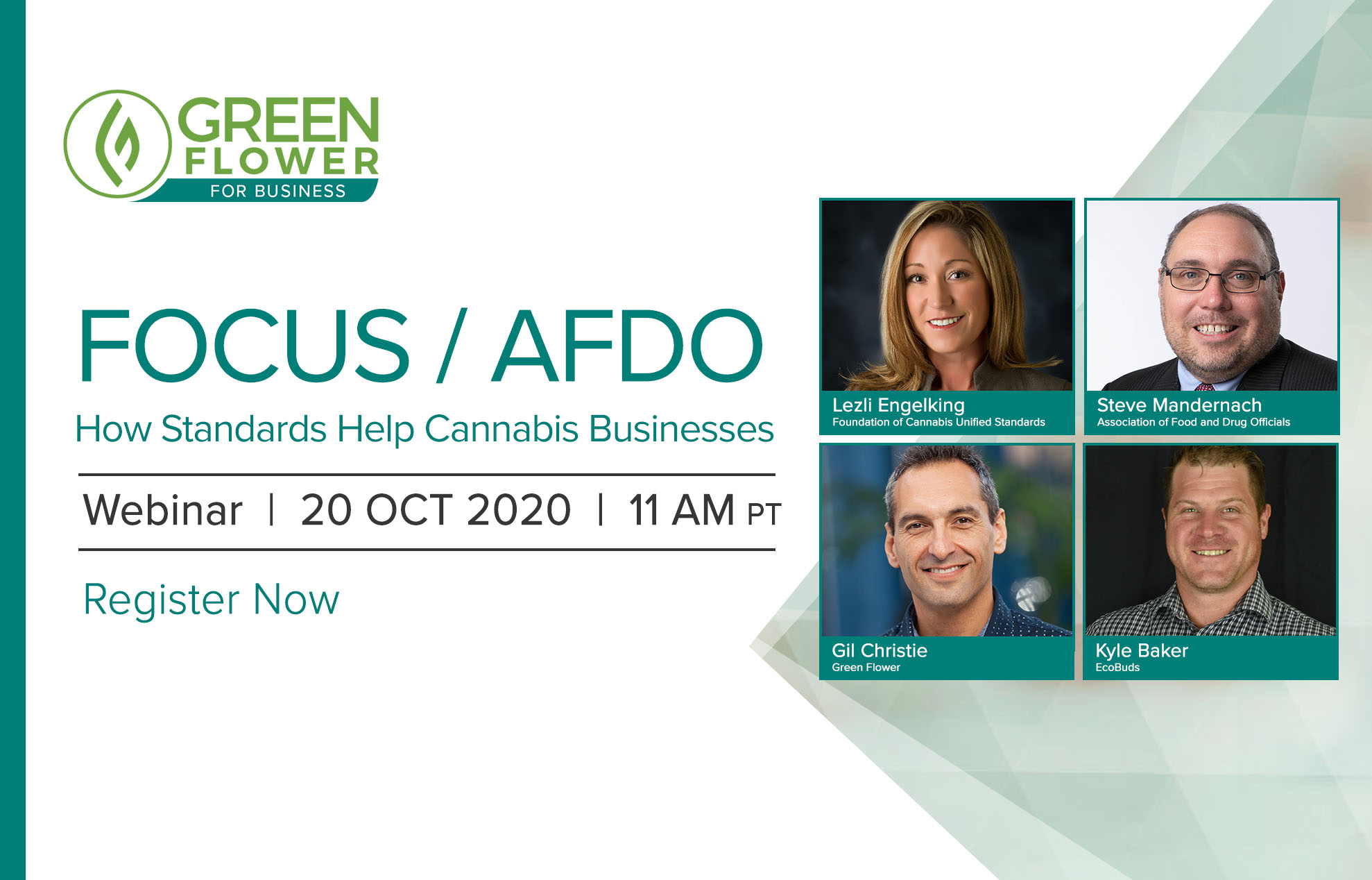 Behind the scenes, standards make every industry work more efficiently. Standards define terms, establish protocols and specify performance of products and personal. As the cannabis industry comes to terms with its increasing visibility, enhanced regulation and risk exposure, the time is ripe to understand how adoption of the appropriate standards allow cannabusinesses to take a proactive approach to regulation while adopting practices that not only mitigate risk but enhance business performance.
Webinar Coverage:
 Know the historical perspective in the US as it relates to regulating new consumer goods categories, the timelines, challenges, etc. that have occurred in the food and drug industries previously, the different regulatory bodies who have oversight responsibilities, etc. and how cannabis will follow this same pathway – regardless of where it ends up being regulated.
Describe the role standards play in the process of establishing regulations in a new industry, how standards are different from regulations, why standards are helpful to industry and regulatory – including how FOCUS standards fit into this process related to cannabis.
Outline the operational aspects of the industry that are not where they need to be today that will be required under federal legalization.
 Explain the difference between compliance as a minimum legal requirement and adopting standards as a business solution
Provide specific examples and commentary of the issues we see in cannabis operations today, the long-term risks that occur by not addressing those issues,the impossibility of trying to fix them on the fly when regulations change, etc.
 Discuss the steps the industry can and should be taking today – despite not knowing exactly what the regulatory framework will be – and where to start.