The cannabis industry is always changing, and Green Flower is no exception.
Education is a living process, an ongoing effort that happens all the time. In that spirit, we recently launched a brand new Green Flower website, designed to help you find the cannabis education content you want (and need) more effortlessly and quickly.
Here's a breakdown of everything new for you…
Improved Navigation Menu

The first thing you will see on the new website layout is the redesigned navigation bar. Based on user feedback, we simplified these options to more easily route you to the most frequent destinations here at Green Flower.
First, we have implemented a universal 'contact' chat form. If you can't find something or have a specific question you'd like us to answer, simply click either the 'Contact' button at the top of the page in the navigation bar or the 'Help' button on the bottom right of your screen. These options both end up in the same inbox where our support team will be happy to help!
Second, we've made it even easier to checkout with individual course purchases by keeping the cart and your shopping experience available with a single tap. Not sure where to get started in browsing our content catalog? Don't worry, we've improved that too.
Simplified Content Browsing Options
It's a simple but powerful question: How can we help you?

There are a lot of reasons people come to Green Flower for cannabis education content, but these three navigation paths are by far the most frequent reasons clients seek us out. They are:
Certificates & Qualifications: to help you learn the industry and stand out.
Onboarding & Retention: for cannabis companies who want their people to understand cannabis.
Regulatory Compliance: to satisfy regulatory requirements and run a safe and healthy business.
Let's dig a little deeper into each of these options and explain a bit more about them.
Certificates & Qualifications
Whatever career path you choose, Green Flower has a credential to prove your knowledge, skills, and commitment to excellence in the cannabis industry.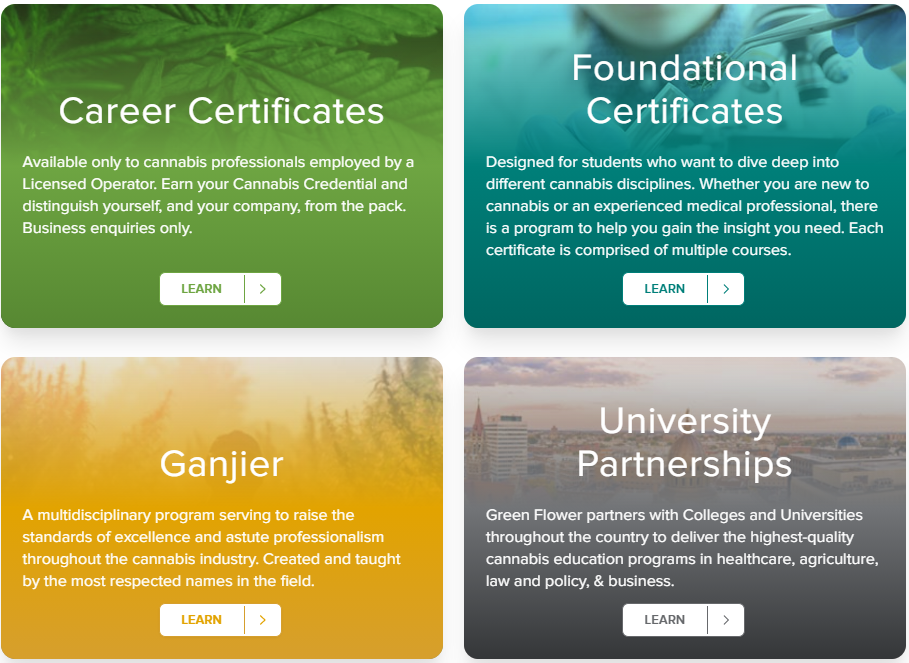 In this section, you'll find job-specific career certificates, foundational certificates designed for a variety of different cannabis disciplines, as well as capstone achievement programs like Ganjier or the programs provided through our relationships with Colleges and Universities throughout the country.
Onboarding & Retention
Onboarding is a critical moment to engage new hires and set them up for success.
Green Flower partners with cannabis dispensaries, cultivators, and manufacturers to help accelerate the onboarding process with best practices and training programs designed to reduce costs, increase productivity, and decrease employee turnover.

Training is a critical factor that employees value above everything else when starting a new job. After all, the vast majority of employees want to perform well on the job and good performance starts with understanding what is expected of them.
The costs of ineffective onboarding and employee churn are hidden in plain sight and represent one of the biggest risks to a sustainable and successful cannabis business over its lifetime.
In this section of the redesigned website, you can download our training program brochure or even get a better understanding of what employee turnover may be costing your business with our free onboarding calculator.
Regulatory Compliance
Cannabis remains a highly regulated industry across the country and we understand how frustrating it can be to get specific answers to what training requirements apply in your area.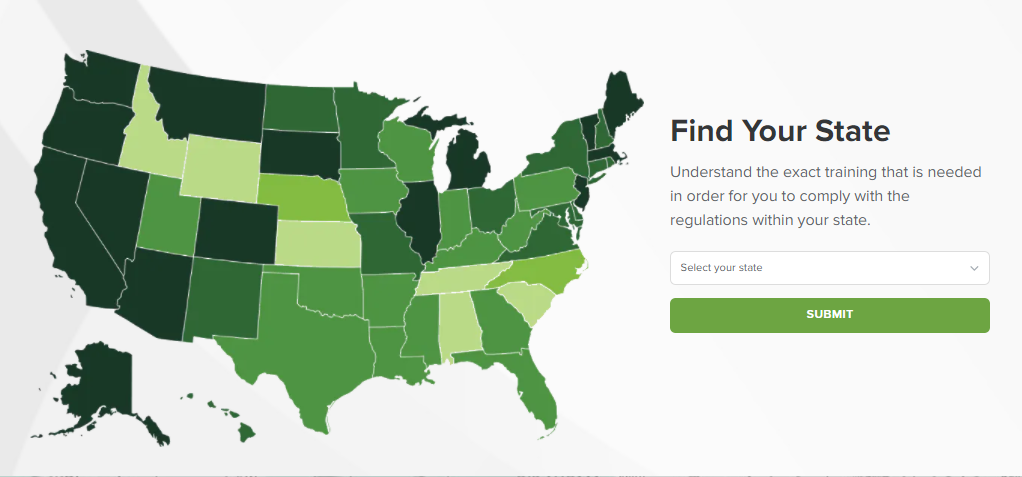 We hope to minimize those frustrations by making it easier to navigate these requirements in a single portal.
Now, you can select your state and see your governing regulatory body, specific rules & regulations that may apply to your business, get responsible vendor training to meet compliance requirements, or find quick reference links to the national and international regulatory organizations helping to guide the cannabis industry as a whole.
A single, 'contact' form across the website
No more filters or funnels — get connected with the content you want by filling out a single contact request form across our redesigned website.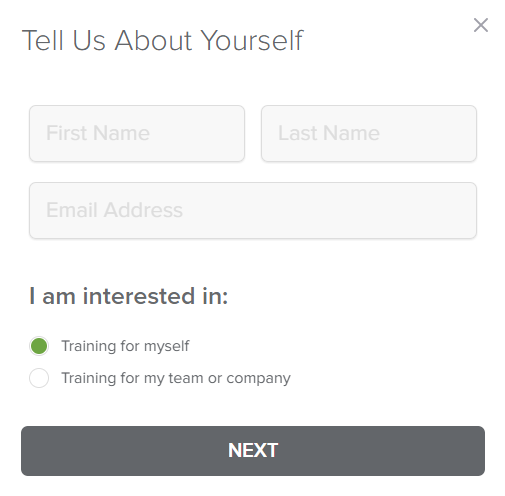 Whether you're looking to train yourself, your team, or your entire company, we'll help you find a training option that's right for you. Training for a company or team? Tell us a bit more about your company and employee development needs, then schedule a meeting with a member of the Green Flower team at your convenience.
Built specifically for cannabis professionals, powered by cannabis experts, and trusted by the companies, higher education partners, and government institutions driving the industry forward, Green Flower is the cannabis industry's most powerful and comprehensive training platform.
What are your thoughts about the new platform? Leave your thoughts in the comments below.
Sign up for our newsletter