Cannabis laws in Australia continue to progress, inching closer to full legalization every year. The country approved medical marijuana in October 2016 and one province, the Australian Capital Territory (ACT), saw residents vote in favor of adult-use cannabis legalization in 2019. Adults aged 18 and over in ACT are allowed to possess up to 50 grams of cannabis, cultivate two plants per person at home (with a limit of four plants per household), and consume the plant within private residences. Curious about the evolution of cannabis culture and laws Down Under? Green Flower has you covered.
Australia's Cannabis Roots Run Deep
Like most countries, Australia has a rich history with cannabis that dates back several centuries. The British began to colonize the country in the 18th century. In fact, some historians believe that New South Wales, Australia's southeastern state where Sydney is located, was originally colonized for the sole purpose of growing hemp, which was commonly used to make rope at the time. 
Botanist Sir Joseph Banks was the first person to envision Australia as a home to cannabis and hemp farming. Working as the main advisor for hemp growth in Australia and other British colonies, Banks saw hemp as a vital resource that would help England expand its influence throughout the world. 
Australian historian Dr. John Higgens has written extensively on the subject and, through his research, believes the value of hemp in the 18th and 19th centuries was comparable to the value of oil in the early 2000s. However, once coal took over as the hot export of the early-1800s, hemp was no longer at the forefront of Australia's economy.
Attitudes On Cannabis Shift Globally Beginning In 20th Century
The early 20th century brought panic to the world surrounding cannabis, and Australia was no exception. The 1925 Geneva Convention resulted in cannabis, opium, and cocaine being banned by Australia's federal government for personal use — however, the plant-based drugs would still be allowed to be explored for medical and scientific purposes. 
Consequently, cannabis laws in Australia became much harsher. Unfortunately, prohibiting the plant had the opposite effect the Australian Parliament had desired, as illicit market cannabis quickly became the drug of choice for Aussies by the 1960s. 
The 1970s took a sharp turn from the counterculture of the 1960s, placing a heavy global emphasis on the "War on Drugs," which governments around the world were focusing their platforms on. Cannabis remained strictly illegal in Australia as a result.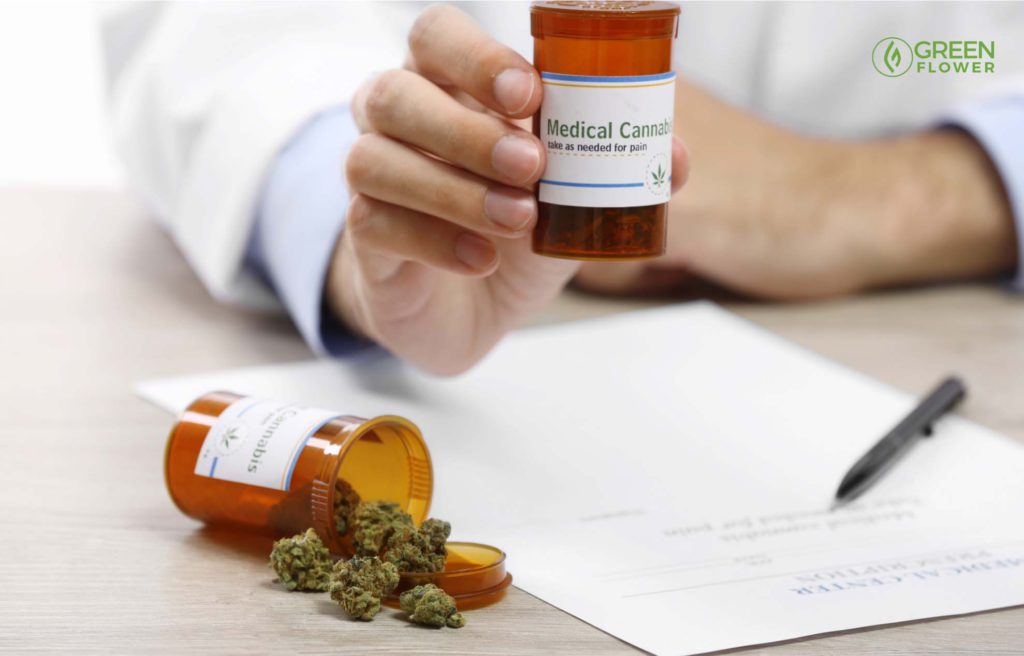 New Millenium Brings Rise Of Medical Cannabis, Newfound Acceptance
As the rest of the world slowly began to alter their views on cannabis while acknowledging its healing benefits, Australia hopped on board, legalizing medical marijuana in October 2016 — although the process remains extremely regulated, controlled, and difficult to access.
Australia's medicinal cannabis program is overseen and regulated by the Therapeutic Goods Administration (TGA), a division of Australia's Department of Health that is focused on therapeutic goods and medicines. However, the cannabis laws in Australia vary slightly depending on the state.
Once a doctor has obtained the relevant government approvals, depending on the state they practice in, they are able to write legal prescriptions to any patient who qualifies for medical cannabis. Qualifying conditions include nausea, chronic pain, palliative care, cancer, neuropathic pain, muscle spasms, eating disorders, and other chronic illnesses. 
Although recreational cannabis remains illegal on a federal level, the Australian Capital Territory (ACT), which houses Australia capital Canberra, voted to legalize recreational use on September 25, 2019. Led by ACT attorney general Gordon Ramsay, this vote deemed the ACT the first Australian territory to legalize recreational cannabis for personal use and possession of small amounts of cannabis.
While Australia's medical cannabis program remains somewhat stringent, the ACT's recreational amendment is surprisingly lenient. The laws, which didn't go into effect until January 31, 2020, permits Canberrans over the age of 18 to "small amounts of cannabis," which allows adults to possess up to 50 grams of flower. Additionally, residents are permitted to grow two plants per person or four plants per household. All cannabis growing must be done on private property.
Although cannabis culture has been quite stifled in Australia until very recently, the ACT was not the first Australian territory to be considered the "cannabis capital" of the country. That title had belonged to Nimbin, a city located in New South Wales, since the 1970s.
The city was considered "friendly to cannabis" by locals, hosting music festivals, LGBTQ+ events, and Aboriginal cultural events that centered around the plant and helped encourage today's efforts toward legalization. The New South Wales police were also famously lax on cannabis regulation, but they have recently cracked down on growers, sellers, and consumers.
The ACT is certainly considered the most modernized Australian territory in regards to cannabis, giving Nimbin a run for their money as the "cannabis capital." However, Canberrans still feel they are ages behind other countries like the U.S. and Canada when it comes to cannabis culture. With cannabis still only permitted behind closed doors, it remains difficult for a thriving culture with vast amounts of knowledge to form around the plant. 
Sign up for our newsletter