Visiting a cannabis dispensary can be a very surreal experience for cannabis customers who have never frequented a legal cannabis retailer's establishment before.
It can also be a very overwhelming and daunting experience for cannabis customers – newbie or experienced – if a dispensary's inventory is hard to navigate.
Just because a customer leaves the dispensary with a purchased item or two doesn't necessarily mean that it was the right purchase for them.
If inventory is not easy to navigate, it could lead to a customer purchasing one or more items that they end up not liking, which is an undesirable result for both the customer and the dispensary.
Mistakes that cannabis dispensaries should avoid when organizing inventory
A dispensary owner may be enticed to get as many jars of cannabis flower as they can on their shelves, and as many different products in their showcases, but if it's not done the right way, that can be a bad experience for everyone involved.
A seemingly never-ending supply of product offerings has a certain shock-and-awe value to consumers, and it can also be a nightmare to try to figure out what's what.
Walls full of jars are impressive to look at, however, a customer shouldn't need to ask to see every jar to know what's in it.
Customers also shouldn't have to spend considerable time looking at overly-packed showcases with other products in them.
In most of these cases, customers will either have to be an annoyance to staff via asking a lot of questions, or they will make a hasty decision that they will likely regret, and may never visit the dispensary again.
Customers want to know what dispensaries have, and dispensaries should want the same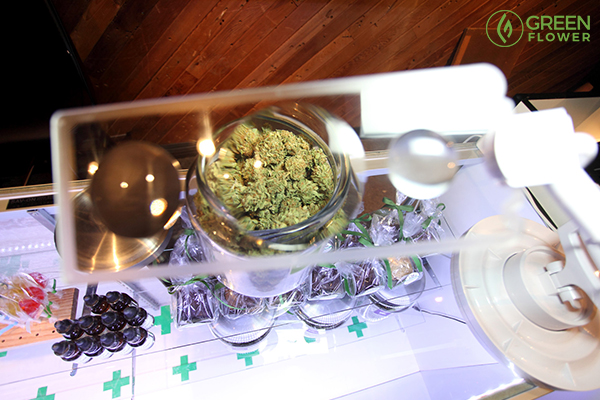 A cannabis dispensary should make it very easy for customers to know what products they carry and what is currently in stock.
One way for dispensaries to do this is to organize their inventory in a way that is easy for customers to look through.
Putting edibles with other edibles is not enough – they should be organized by potency and effect, among other factors.
Jars should be properly labeled so a customer knows exactly what is in it, including cannabinoid levels and other helpful info.
Dispensary menus online should also be properly updated at all times.
It's very frustrating for a customer to go into a dispensary looking for something that they found online only to find out that the online info was out-of-date.
Things dispensaries can do to help make the purchasing experience easier
Below are things that dispensaries can do to make things easier on the consumer:
Organize inventory in a thoughtful, effective way
Make sure that all inventory is clearly labeled, with vital information listed
Clearly advertise any deals that are going on, including on social media if possible
Make sure that online menus accurately reflect what is actually in-stock
Create easy-to-search menus for customers that come into the retail location
Following the recommendations above and being mindful of how inventory organization is perceived from a customer's point of view will help ensure positive experiences for customers and dispensaries.
Sign up for our newsletter