If you work in cannabis retail and haven't heard of toptender, you're in for a treat. Dispensary managers and budtenders across the country are turning to toptender as a plug-and-play tool to help with training and professional development needs.
This kind of technology answers a tremendous pain point in cannabis, where many leaders struggle to find a solution that will help get their people on the right page fast. Whether it's training frontline sales associates on hundreds of new products or uploading the employee handbook, toptender makes it easy as a communication, training, and coaching tool for the retail sector.
This is exactly why Green Flower is excited to announce a new content partnership with toptender for its Cannabis 101 series. "It's so important for our budtender community to be well-educated. That is why we are thrilled to be partnering with toptender to provide them with our expert-led cannabis content to impact and educate more people," says Green Flower founder and CEO Max Simon.
For toptender co-founder and CEO Ryan Porter, the feeling is mutual. "We look at Green Flower as a great content producer that will bring high prominence to the Cannabis 101 section of the platform," he says, adding that for any content featured on toptender, he wants nothing but the best. "At the end of the day, when a retailer has a new employee in day one of their cannabis career, I honestly want them to assign every single one of the 101 courses to their staff."
The Toptender Story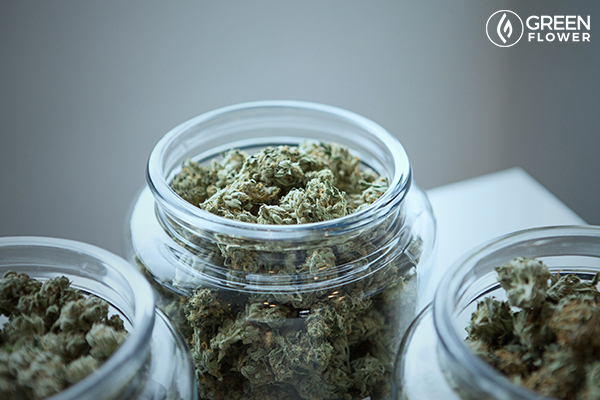 Last August, Porter opened a cannabis retail store north of Seattle. He really wanted to gain a stronger perspective from the retail side of things, which turned out to be much more flabbergasting than he had expected.
"We worked really hard to get about 700 products in the store within that first month, and what was crazy is that I had a handful of sales associates who theoretically had the social skills to sell consumers any single product they wanted, but probably only knew about 30 products in our store," Porter recalls.
He wondered, as a retailer, what was his real capacity when his frontline sales associates only knew 5-10% of the product. "To me, that was really scary as a retailer. With thousands of cannabis products coming online every single month, it was time to start putting together a resource library on the actual products and how to sell them."
When toptender launched in 2019, part of the mission was to help address this challenge for dispensaries. And it wasn't the founding team's first time serving the cannabis retail sector. They had previously worked on Grassworks Digital, which was bought by Baker Technologies in 2017.
"We've met a lot of awesome budtenders, and we feel like they are the most important piece to the whole cannabis ecosystem," says Dom Catanzaro, co-founder and COO of toptender. "We wanted to build a place for them to invest in their career and make the most money possible, even if their manager isn't going to do that for them."
That's the thing about toptender. While it serves as a training tool for managers, budtenders can also use it as a network and career development tool. Catanzaro points out how a lot of budtenders are hungry for professional development, even when their employers don't know how to provide that for them. "We found a lot of retail owners that weren't investing in the right kind of continued training and development, and I think that's because they didn't have the tools."
The Partnership with Green Flower
Porter, who is also an investor in Green Flower, has been following the cannabis education company for the past three years.
When he was ready to launch toptender, partnering up with Green Flower on content seemed like a no-brainer.
"When it comes to cannabis editorial and content production, Green Flower is one of the top brands out there," he says, emphasizing his respect for the brand and the journey that the company has been on to guide the industry. "For me, they are really the top in that regard. There is a great level of professionalism you've seen since day one with Green Flower."
Catanzaro also has humbling words of praise for Green Flower. "Coming from being a part of this industry pretty much my whole life, I really feel that Green Flower and the level of content they're publishing is revolutionary and really pushing the whole industry forward. We are super excited about this partnership."
---
Ready to Fill Your Cannabis Knowledge Gaps?
The online Cannabis Fundamentals Certificate Program covers everything you need to know about the essentials of cannabis. Cannabis history, science, botany, products, effects, dosing, and much more.
Sign up for our newsletter