Budtenders are vital to the success of any dispensary. Having the right budtenders will ensure that the customer experience is as good as it should be.
Conversely, having the wrong budtender could lead to a customer never coming back to the dispensary ever again.
Budtenders are literally on the front line of any dispensary, which is why having the right ones is extremely important.
But how can dispensaries make sure that they are hiring the right budtenders? Below are seven tips to consider.
1) Ask budtender candidates what the cannabis plant has meant to them in their life
Consumers are looking for budtenders that share their passion and curiosity for the cannabis plant.
In order to separate quality budtender candidates from those who are just looking for a job, asking them what the cannabis plant has meant to them in their lives is a great way to gain insight.
If what they share is inspiring and meaningful, then they are likely to display the same sincerity to customers when they are helping them, which will dramatically enhance the customer experience.
2) Keep in mind that customer service is not the only thing that budtenders provide
A quality budtender doesn't simply pull products off of shelves and exchange products for payment at a cash register.
They serve as a knowledge base for dispensary customers. Many dispensary customers want to purchase products from trusted sources, not simply human robots.
Budtenders help walk the consumer through the purchasing experience from start to finish, providing education along the way.
3) Ask aspiring budtenders how they expand their knowledge of all things cannabis
The cannabis plant and the products that are created from it make for a very complex topic. Regardless of what some might think, no one knows everything that there is to know about cannabis.
New reform efforts are started all the time. Threats to the cannabis industry arise all the time. New products, innovations, and research emerge all of the time.
A quality budtender is constantly learning and possesses a never-ending curiosity about the cannabis plant. Ask candidates what they do to soak up as much cannabis knowledge as possible!
4) Ask budtender applicants where they shop and why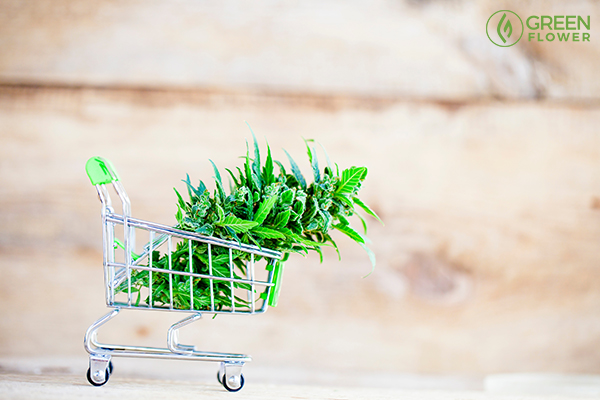 If a budtender is applying at your dispensary, it's possible that they are doing so because they are customers of the dispensary. However, that may not necessarily be the case.
Chances are the candidate shops at one or more other dispensaries too, and if so, they could bring some new ideas to your dispensary if hired.
No one is saying that the candidates should be poaching ideas in an immoral way, but if the candidate has ideas from outside of the fishbowl, perhaps they can be put to good use.
5) Ask aspiring budtenders what they know about your dispensary in particular
A good fit between a budtender and a dispensary is a two-way street. The dispensary can't simply provide a job and a budtender can't simply provide a warm body.
The culture of the dispensary should matter to a budtender, and how the budtender fits into that culture should matter to the dispensary. Otherwise, it will likely end up being a short-lived situation.
Asking a candidate ahead of time what they know about the dispensary they are applying to could help ensure they are a good fit beyond just punching the clock.
6) Ask about prior experience and scrutinize references thoroughly
Just because a candidate doesn't have prior budtender experience doesn't necessarily mean that they won't be good at it.
Naturally, preference will be given to candidates that have a proven track record of success.
The prior experience will likely be listed on the application/resume, but put in extra time scrutinizing the references provided. A good candidate will come with rock solid references.
7) Determine ahead of time what budtenders know about rules and regulations
Budtenders operate in one of the most tightly regulated environments in the country. As such, the more that they know about rules and regulations ahead of time the better.
This is where a candidate that doesn't have prior budtender experience can excel because learning current rules and regulations can be done by anyone.
A budtender that has no knowledge about rules and regulations can definitely be taught, but one that already is up-to-speed can hit the ground running.
Sign up for our newsletter