In 2013 Uruguay made history by legalizing adult-use cannabis from plants to purchase; the first country in the world to do.
Half a decade later, Canada and California are grabbing all the cannabis headlines as their industries ramp up to lead the national and global market.
Meanwhile, Uruguay is entering the global cannabis export market just like they entered legalization: gradually and cautiously.
As Latin American countries like Colombia begin to legalize medical cannabis, and Brazil, Chile, and Argentina look towards their own places in the regulated cannabis market, all eyes are on Uruguay.
What are they doing right, what hurdles do they face, and what is the future of cannabis in Latin America?
Uruguay's Cannabis Laws
Going with a policy of "Tighten now, loosen later" since 2013, Uruguay's drive towards legalization has been measured.
The current policy includes a number of laws heavily restricting who can grow, how much they can grow, where adult-use cannabis is distributed, and who can purchase it.
While these laws are of course complex and ever-changing, there are a few basic regulations that apply to every citizen.
After registering in a government database, Uruguayans have three ways to obtain cannabis:
They can home grow up to 6 plants and harvest 480 grams or less of flower each year.
They can join or create their own non-profit cannabis club. These clubs are limited to a maximum of 45 members with up to 99 plants between them to harvest. Each member can only receive 480 grams or less per year.
They can buy up to 10 grams daily from pharmacies at a fixed price of $1.40 per gram. Buyers must register with their fingerprints to ensure they're not sold more than the limited amount, and the cannabis potency is capped at 9% THC and 3% CBD.
A Rocky Start, Too Few Retailers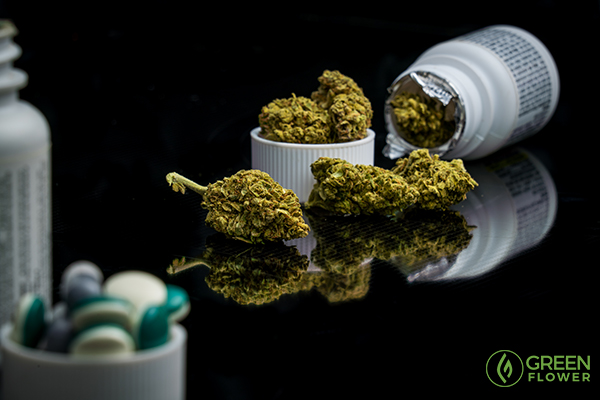 This system has been plagued with problems, the biggest of which is that only around 14 of the country's 1,200 pharmacies are selling adult-use cannabis.
Many pharmacies refused to sell cannabis for a number of reasons, including low profit margins and fear of being robbed.
Also, because Uruguay's economy is backed by US dollars, most transactions are routed through US banks.
Since the banks are forbidden to process money involved in the sale of a controlled substance, pharmacy owners are forced to decide whether or not to become an all-cash business just to sell cannabis.
The pharmacies that have opted in are all centered in the nation's capital.
Understandably, large regions of the country do not have the time or the ability to make a regular trip to Montevideo to purchase 10 grams of cannabis from a participating pharmacy, so the black market continues.
Supply Shortages
Only two companies in the nation are licensed to produce cannabis for sale to pharmacies, both of which produce only four tons combined.
Because there was no previous experience with large-scale cannabis farming, getting the workforce, the technology, and the process up to speed took time, and some crops had to be thrown out completely.
The companies only began meeting the four-ton target recently, and this reaches just half of the country's cannabis users.
Between the black market and the legal market, an estimated 25 to 30 tons of cannabis are consumed annually, which is three times what the legal system can produce at high capacity between businesses and home growers.
Visitors to Uruguay, on the other hand, are prohibited from purchasing any cannabis legally, which also helps keep the black market in business.
Has Legalization Failed in Uruguay?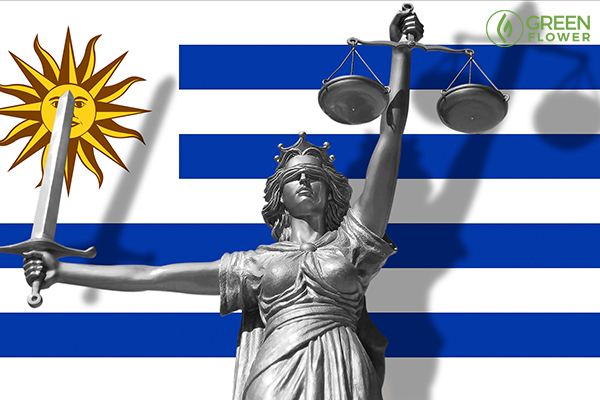 With these restrictions and setbacks, has Uruguay failed in its cannabis experiment?
Is Uruguay not only the first country to completely legalize but also the first cautionary tale?
Signs of Progress
There are many positive signs that Uruguay's cannabis rollout, much like California, Colorado, and other states, is smoothing out the bumps.
Out of this country of 3.5 million residents, there are approximately 8,250 registered home growers, almost 80 cannabis clubs and nearly 22,000 Uruguayans registered to buy adult-use cannabis.
The government has also kept the price of a gram of cannabis low so that residents aren't tempted by black market pricing.
While half of Uruguay's cannabis users are still buying from the black market, the other half are buying legally and growing the new market, according to CBS News.
Solving the Retailer Issue
The government is looking into expanding their legal suppliers and may solve their cash problem by separating pharmacies from dispensaries, meaning more points of sale and wider distribution throughout the country.
Cannabis-friendly hostels are also popping up along the coast, which may follow the cannabis-tourism models of Amsterdam and Jamaica in bringing valuable tourist dollars to the small country.
Meanwhile, the finance problems could find a solution with the Canadians, the second and largest country to legalize adult-use cannabis sales.
Just this year, the Bank of Montreal became the first major bank in Canada to lead an equity financing deal with a legal cannabis producer: Canopy Growth.
This large step may echo across the world since a success here could lead other banks to branch out to international funding.
CNN Business reports that Uruguay may very well explore working with Canadian banks to avoid the cash-only problem that has kept so many Uruguayan pharmacies away.
Joining the Export Market
The International Cannabis Corporation, headquartered in the capital of Montevideo and one of the nation's two certified cannabis companies, has announced that they will begin exporting CBD and THC products, including oils and dried flower.
While this may seem short-sighted given the cannabis shortages the country is already facing, the ICC's construction of a new processing facility signals their confidence that supply issues will soon be solved. Perhaps this is due to the Uruguay government's plan to increase the number of companies that will be allowed to grow cannabis.
ICC grows 576 acres of medical marijuana in Uruguay with an eye towards one of the world's main cannabis importers: Germany. With a population of 83 million people, Germany is currently home to Europe's largest medical cannabis market, which also has its fair share of challenges.
However, ICC also has its sights on Mexico and Canada.
The Future of Cannabis in Latin America
Uruguay's legalization story may not be as bold as California or Canada, but not all cannabis legalization stories have to be.
The goal is for legalization to lower crime, improve medical patients' wellbeing, and spur economies.
Uruguay's small steps in Latin America can be a model for further legalizations worldwide, helping to grow numerous economies and lead towards a larger legalization worldwide.
---
Sign up for our newsletter