Cannabis dispensary budtenders are the most visible members of the cannabis industry.
When people think about working in cannabis chances are that the first thing that pops into their minds is images of budtenders.
Even though there are hundreds of different cannabis positions out there, being a budtender can be a very fun and rewarding job since it's literally on the front lines of the emerging cannabis industry.
Do you want to be a dispensary budtender? If so, do you have a strategy to land the right position? Below are some tips from Green Flower to incorporate into your approach.
1) Research dispensaries in your area
Many aspiring budtenders make the mistake of taking the first gig they can find. For some that may work out, but for many others, it can be a bad fit for the employee.
Do your homework on dispensaries' ownership, what their values are, and what they expect out of their budtenders. Talk to some of their budtenders if you can.
By getting a better idea ahead of time about what the organizational culture is like at a particular dispensary, you will ensure that you land somewhere that you actually want to be.
2) Research menus ahead of time
A quality dispensary wants their budtenders to be knowledgeable about everything that is on their shelves, in their display cases, and 'in the back room.'
Rather than learn that information if/when you get a job at the dispensary, research the dispensary's menu ahead of time.
By doing so you will ensure that you stand out from other applicants and will hit the ground running when you are hired.
3) Research product lines
Virtually no dispensary carries absolutely every cannabis product out there, especially in robust, hyper-competitive markets like on the West Coast.
Just because a dispensary carries a certain product line but not another one doesn't mean that the inventory is set in stone.
This research piggybacks off of the last recommendation. If you go into the interview not only knowing what the dispensary offers, but have other recommendations too, it could help a lot.
4) Cultivate a social media following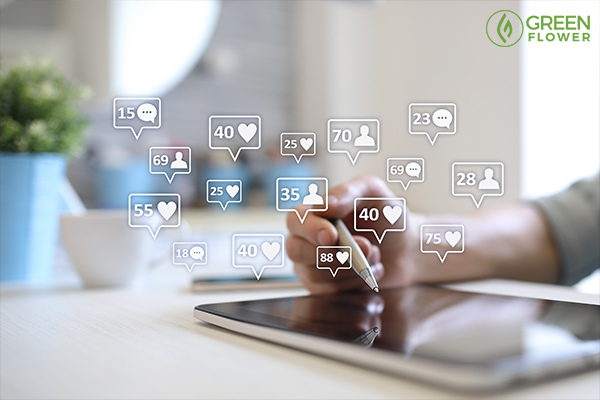 Social media and the cannabis industry is a complicated thing. Popular social media platforms often terminate cannabis company accounts, which makes it hard to build an online following.
However, cultivating a strong social media following can help you stand out as an aspiring budtender.
The name of the dispensary game is largely a marketing one, so if you have the ability to plug a dispensary's products via your own channels it makes you a very desirable candidate.
5) Find a mentor
In almost every profession an aspiring employee can benefit from having a mentor that has already walked the path that they desire to walk.
Obtaining a budtender mentor can be tricky because there's not exactly a program set up for such a thing, but if you frequent a dispensary and you really like the budtender, ask them for guidance.
It's very likely that they have some wisdom to impart, both from a 'what they did right' and 'what they did wrong' perspective. You can benefit from what they have to share if they are knowledgeable.
6) Be persistent
In some ways, the cannabis industry is very unique, and in other ways tried and true tactics still apply.
A good candidate will be persistent in their pursuit of a job as a budtender at their desired dispensary.
The more times that you can make it clear how you will make the most out of an opportunity if you are granted one, the more likely a manager or owner will give you that opportunity!
7) Keep up on rules and regulations
Dispensaries and the products they sell are bound by a seemingly always-changing set of rules and regulations.
Even in the first legal adult-use states of Washington and Colorado, rules are still being tweaked and updated.
Rather than relying on the dispensary to educate you on what those regulations and rules are, learn them ahead of time so that you can establish yourself as a compliant, knowledgeable candidate.
Remember, compliance is a big deal in cannabis, especially for budtenders and dispensaries.
Sign up for our newsletter