Rewind the clock to about ten years ago. In 2010, not many thought the cannabis industry would be considered essential or flourish the way it has. Although it's still in its infancy, the industry continues to show promise and seems to have planted itself firmly in our nation, with over 30 states making cannabis legal. For those looking to transition to the cannabis industry, now is a perfect time. Many entry-level cannabis jobs can help you start your career in the space.
According to the Marijuana Business Factbook, the number of full-time equivalent U.S. cannabis industry jobs could reach 300,000 in 2020. At our cannabis staffing agency, we're all for healthy growth. If you're thinking about entering the cannabis industry, but don't know where to start, you're at the right place. Our cannabis staffing agency gathered the best entry-level cannabis jobs today for your consideration.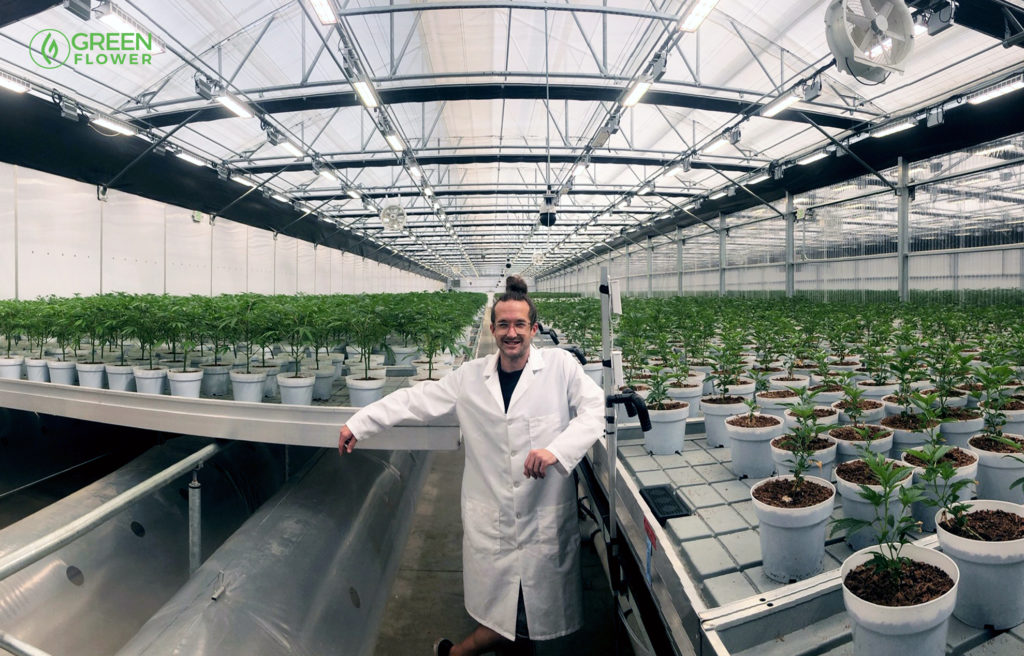 Starting Your Cannabis Career
Deciding to leave your familiar workspace may be a scary thought. However, if you're enthusiastic about cannabis and believe in its benefits, you should follow your passion. There are many paths to take in starting your cannabis career, including taking temporary jobs in the industry and elevating your knowledge with cannabis education. We'll discuss entry-level cannabis jobs that can help you launch your career on the greener side. Some of these popular positions don't necessarily require cannabis experience, but as the space grows, more competition will flow in. So, this is an opportune time to gain experience.
Budtender
By far, the most popular of the entry-level cannabis jobs out there is the role of budtender. A twist on "bartender," a budtender is a cannabis customer liaison. Typically, a budtender will work behind the counter of a cannabis dispensary and utilize their customer service skills to make clients feel at home. In addition, they are thoroughly knowledgeable about the cannabis products in the inventory so they can recommend the proper merchandise based on the client's preferences and needs. In other words, they are product specialists.
A budtender can very well be the face of a dispensary, so they have to stay well-informed and build excellent rapport with their customers. Budtender positions are highly competitive in the space, generating hundreds of resume submissions daily. So, you will need to find a way to stand out and land an interview. Here are a few aspects that may help you land a budtender role:
Restaurant, bartender, or retail experience
Point of sale skills
Cannabis training certificate for general marijuana education
Trimmer
Along with the budtender role, our cannabis staffing agency works with plenty of companies that need trimmers. If you're all about cannabis cultivation and don't mind sticking your hands in the dirt, the role of trimmer may be perfect for you. Although the job of a trimmer may seem simple, it requires more cannabis knowledge than you might think. An ideal trimmer will need to know the intricacies of pruning the cannabis plant without damaging it.
The role of trimmer is one of the most popular entry-level cannabis jobs available, as they are essential to any cannabis cultivation center. Typically, the trimmer position is a seasonal or temporary job. However, more and more cultivation sites will hire employees that trim the cannabis plant and perform other tasks on the farm as well. Overall, trimmers take care of equipment maintenance, sanitation, and execute correct manicuring and storing procedures. These are some of the skills and experiences that will help you in landing a trimmer position:
Prior cultivation experience
Experience in a fast-paced environment
Strong attention to detail
Delivery Driver
Delivery services are more important than ever for cannabis companies, making the delivery driver role one of the most common entry-level cannabis jobs. Medical cannabis delivery services are much more common, but adult-use cannabis delivery is expanding as well. Cannabis delivery drivers may work for the licensed retailer, extractor, or cultivator, so there are plenty of job opportunities.
In addition to a clean driving record, a cannabis delivery driver should also have strong customer service skills. After all, there will be some customer interaction at the door when you drop off the package(s), and you may get a tip. You might be required to obtain a Commercial Driver's License (CDL) or a Chauffeur's license, depending on the state. Typically, cannabis delivery drivers work eight-hour shifts and make anywhere from 20-40 deliveries per shift. The following are skills that are beneficial for this position:
Experience with proper cash handling procedures
Exceptional customer service skills
Experience as a delivery or service driver (Uber, Lyft, etc.)
Cannabis Extraction Technician
Cannabis extraction technicians will create various products that are considered concentrates. For example, they will produce tinctures, wax, oils, topical lotions, and more. There are a variety of extraction methods–or processes in which cannabis growers remove essential cannabinoids, such as THC and CBD. So, cannabis extraction technicians should be well versed in several extraction techniques.
Without a doubt, the cannabis extraction technician role is becoming more popular, as more people are using cannabis concentrates for pain and anxiety relief. And, since hemp is now nationally legal, there are plenty of states growing hemp. Farmers are savvy in growing the popular plant. However, they need individuals who are educated in extracting cannabinoids from hemp. Although this isn't one of the typical entry-level cannabis jobs, it can be considered one if you have education and experience in chemistry or science. It's the starting position on the journey to Master Extractor, which is one of the highest-paying cannabis jobs in the industry. Check out some general requirements for this role:
Extraction purification and analysis experience
Bachelor's or Associate's degree in chemistry (preferred)
1+ years of experience in extraction
Cannabis Marketing
In the early years of the cannabis industry, marketing was non-existent for the most part. Today, marketing plays a significant factor in the space, especially now that the emphasis is on e-commerce and digital storefronts. There are entry-level marketing specialist roles that you can pursue if you have some experience with search engine optimization (SEO), writing, graphic design, or a combination of all of the above.
Most people learn about products, events, and even news through social media channels. So, if you're a social media expert, a marketing role in cannabis may be a perfect fit for you. However, keep in mind that every state has different regulations for marketing cannabis, as it's still federally illegal. For example, Facebook still doesn't allow cannabis companies to advertise. So, you have to think of creative ways to build a cannabis brand's story with a few limitations. The following are some general requirements for a cannabis marketing role:
Bachelor's degree in communications, marketing, or English
Experience with email marketing platforms
SEO course education or experience
This article was originally published on CannabizTeam.
Sign up for our newsletter