"THE FASTEST GROWING INDUSTRY IN THE UNITED STATES IS HIRING"
That's the headline you see in just about every national news organization when cannabis is looked at from an economic standpoint.
But there's a catch.
When people read a headline full of promise and short on details, it can lead to some confusion about how diverse, complex and multi-layered every aspect of the cannabis industry truly is.
It takes real knowledge and skill to participate and succeed in this exciting new industry, and that is where Green Flower is trailblazing – by turning "cannabis curious" types into trained professionals with an array of tools and know-how at their fingertips.
Each month Green Flower likes to highlight a few of the people who've gone through the program, capturing their stories and their impressions.
Enjoy the April Student Spotlight:
It's Always Personal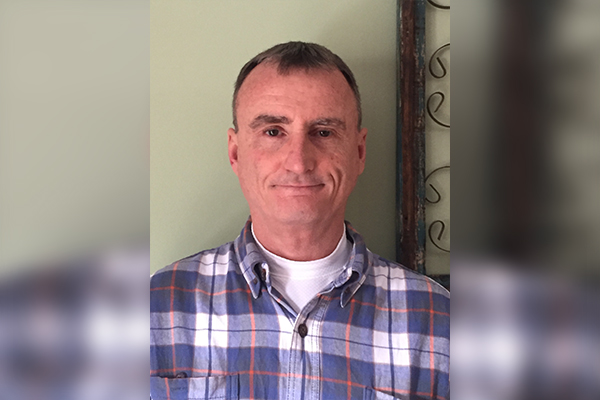 Mike Rusciolelli, a Springfield, Illinois native, made quite a career for himself when he built a national company by franchising out his garment restoration business.
What led him to cannabis for his next career?
Mike's wife has fibromyalgia and rheumatoid arthritis.
After watching her use cannabis to remove two prescription medications from her regimen, he knew that his time would be well spent helping provide this same kind of relief to others.
This is exactly why Mike signed up for the online Cannabis Cultivation Certificate Program.
Now that he's finished the program, how did it go?
Mike has this to say regarding what he learned about cannabis cultivation:
"The in-depth detail of every aspect of cultivation – from germinating seeds to drying and curing (and every step in-between) is why I would encourage anyone who wants to increase their skill level and knowledge to take this course."
But growing cannabis is easy, right? You just plant seeds and wait for the money? Simple as that?
Mike would disagree. He's been on both sides.
"I have been doing home cultivation, but this course was well worth the investment in both time and money," he says.
With the new cannabis skills and knowledge he's acquired, coupled with his background in management, Mike has positioned himself as an ideal candidate to take advantage of new opportunities in the fastest growing industry.
Keep up the good work, Mike!
Like Other Commodities – Cannabis Requires Processing and Testing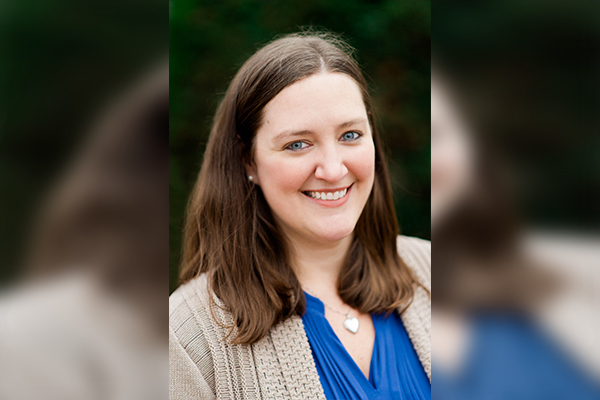 Meet Megan L'Heureux – she decided on the Cannabis Fundamentals Certificate Program at Green Flower.
Before signing up she was already serving as editor-in-chief of Cannabis and Technology magazine, a B2B trade publication dedicated to educating the legal cannabis community about the science and technology involved in analytical testing, quality control, extraction, and cultivation.
In other words, Megan brings a rich publishing background to the cannabis space.
"I've been in the publishing field for more than 12 years, with previous editorial positions at two analytical science magazines: LCGC North America and Spectroscopy," she explains.
So why choose Green Flower?
"I chose this program to get a better understanding of the overall cannabis market from start to finish. It's given me a better idea of the topics that matter to people in the industry as well as a greater understanding of the nuances to the cannabis plant."
Serving as the editor-in-chief of a cannabis industry B2B publication means you must stay ahead of the developments, gather trustworthy information and constantly be learning.
That's why Green Flower is where Megan took the journey from a basic grasp of cannabis to a robust understanding of the plant and the industry's complex nature.
Her favorite part?
"I enjoyed that I could take the courses at my own pace. There were weeks where I might take two full modules and others where I might only have time to complete half of one."
An Inspiring Medical Cannabis Success Story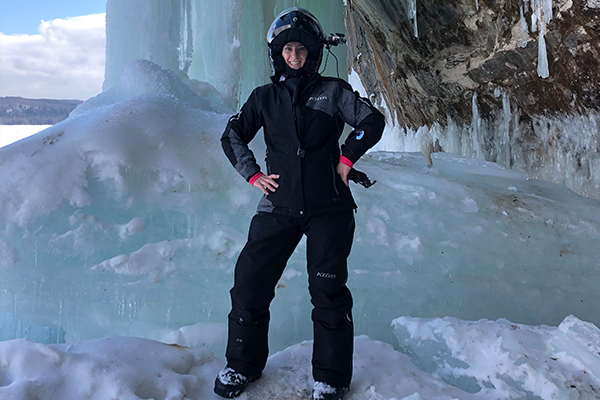 Rebecca Slagle is a college professor who lives just south of Chicago, where she teaches Photography, Video and Graphic Arts.
When her aging dog, Skye, was prescribed pain pills for a spinal issue, she was told that the medication would eventually affect Skye's liver. This came at a time when Skye was already exhibiting a lack of interest in life.
That's when a friend told her about the amazing benefits pet owners were having with CBD.
After some research, Rebecca decided to take CBD herself alongside Skye and what happened next changed everything – within one week, Skye was following Rebecca around the house and had a renewed interest in playing outside.
As if a miracle had happened, Skye was a happy dog again and Rebecca was able to wean her off of the pain medication completely.
At the same time, Rebecca noticed how much her own ailments and age-related issues were improving. Knee pain, gone. Adult acne disappeared. Planter fasciitis improved by 90%. Better sleep. More energy. Plus, lingering effects from whiplash that had befuddled Rebecca's physical therapist were suddenly solved.
CBD dramatically restored both Rebecca and Skye, which inspired her to want to learn more so she could share the knowledge with friends and relatives.
With Rebecca having more questions than answers, Green Flower became the one place that checked all of the boxes for her.
Cannabis Fundamentals was the gold mine of information that Rebecca needed and because it covers a variety of critical topics and issues, she learned a great deal about one of the biggest issues plaguing an uneducated consumer base.
"People are selling cannabis products and giving people the wrong information. It is very frustrating to hear people say it doesn't matter if you are on prescription meds, or that CBD doesn't have any interactions, or telling people they need to take a lot more than necessary."
After passing the Cannabis Fundamentals Certificate Program, Rebecca has a sense of confidence about tackling these harmful misconceptions head-on. She's already started organizing educational events at local establishments.
"There are so many stigmas attached to anything cannabis-related, my goal is to clear up the confusion and help as many people and pets as I can"
Sign up for our newsletter