One of the most crucial sectors in the fast-growing cannabis industry is cultivation – growing the plant itself.
All sorts of opportunities continue to emerge in this sector, and yet growing quality cannabis is a process that requires a lot of special knowledge that you want to get just right for best possible end results.
After all, one small mistake in a grow operation could cost a company millions of dollars in losses.
This is exactly why people and teams are going through Green Flower Academy's online Cannabis Cultivation Certificate Program where they learn directly from top industry master growers.
In this month's Academy Spotlight, we hear directly from a few of the cultivation program's most recent graduates, sharing their stories, their goals, and their impressions of the program.
Robert Morris – A Horticulture Student Ready To Learn More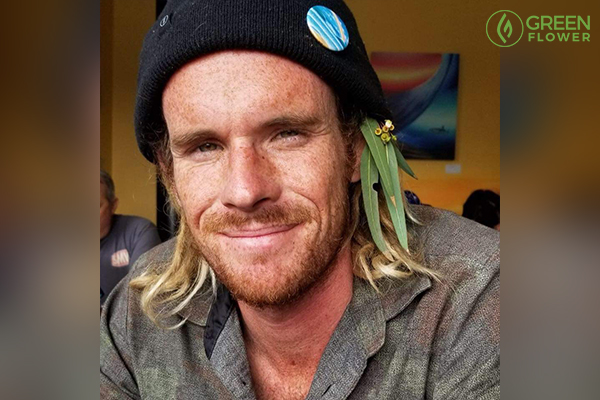 Robert Morris came to California in his early twenties with a green thumb and a thirst for knowledge.
Working as a greenhouse assistant for his college's horticulture department, he essentially mastered all aspects of cultivation from crop production to building soil.
The experience left him hungry to learn more in his quest for cultivation mastery.
"The community of professionals and educators in this growing environment has sparked a fire to learn as much as possible about organic cultivation with emphasis on quality plant production," he notes.
Robert's focus on cannabis education began through a generous friend managing his own grow in Northern California, which brought him to Green Flower's course.
"He encouraged me to learn more about cannabis, offered me the opportunity to learn from him with his personal grow, and then helped me cover the cost of tuition for this class," Robert explains.
Once inside the online Cannabis Cultivation Certificate Program, Robert quickly came to appreciate the dynamic learning environment and constant support dedicated to the same values as his own.
"There were numerous occasions where I had questions about course content and needed clarifications, and Green Flower's team was always prompt to assist me. This is what I appreciate most, because I too understand what it's like to help someone meet their goals in a learning environment."
Now that he's finished with the course, Robert reflects on how the program helped him to develop a deeper understanding about cultivation, the cannabis plant profile, and the growing industry.
"I really feel like I benefited [from] the depth of knowledge shared by the professionals who are featured in this program," he says.
"I am confident that after learning this material and graduating, I will find the position I'm looking for in the near future."
Karen Benewith – From Patient to Budding Advocate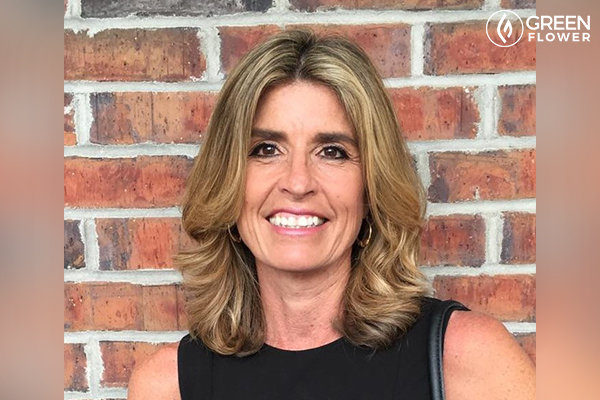 When not exploring Arizona's outdoors with her Irish Wolfhound, Karen Benewith is working on her dream of making a real impact in medical cannabis.
"My passion for cannabis as a medicine comes from my own struggles with disease (which is now in complete remission!) as well as a desire to help others understand the power of a plant-based healthy lifestyle," she says.
Before pursuing her place in the cannabis industry, Karen had carved out years of career experience and transferable skills from other fields.
However, she still sensed that the best way to differentiate herself from others entering this competitive space was by seeking out a credible educational program about the plant and industry.
Karen invested a great deal of time researching educational and cultivation courses online and found Green Flower's certificate programs to stand above the rest.
"Green Flower Academy's robust content, their network of top industry experts and thought leaders, the online self-paced format, and the quality educational videos and materials all made this a no-brainer and a great value!"
After going through the Cannabis Cultivation Certificate Program, Karen explains that it wasn't just the content she appreciated, but also the go-at-your-own-pace format that suited her active, on-the-go lifestyle.
"I really liked the online, on-demand format of this course. I have a hectic schedule and was traveling quite a bit while taking this course. I was able to easily access the video and written content from any WiFi connected device."
For Karen, the balance of reading and video content, the challenging quizzes, and the additional reference materials available in PDF format all combined into an educational experience with an impact.
"This course has given me the knowledge and confidence to make a real difference in the cannabis industry not just as an employee or entrepreneur – but as a citizen and advocate."
With the Green Flower program certificate under her belt, Karen recently became a member and volunteer for Phoenix's Women Grow chapter, the U.S.'s female-focused cannabis education and empowerment organization.
It's an exciting time for cannabis progress, and Karen is prepared to do her part in spreading the value of this amazing plant.
"Through education, compassion, and advocacy we can all shift the stigma and share the love."
Andrés Marchiori – Argentina Tobacco Cultivator Ready to Shift Toward Cannabis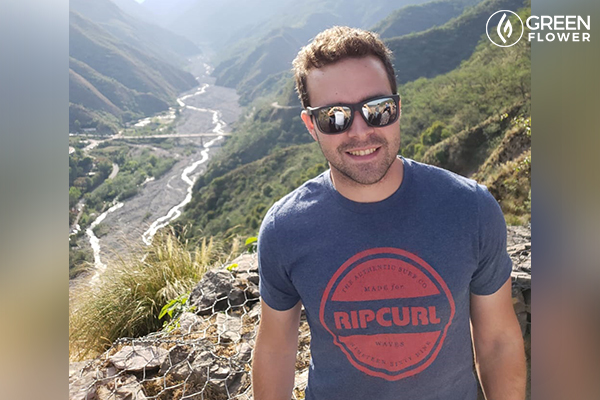 In his home country of Argentina, Andrés Marchiori first put his Agronomy degree to use producing Virginian tobacco, initially for his family business, and then for Alliance One Tobacco.
Seeing the rapid growth and acceptance of cannabis in other countries across the world sparked Andrés's curiosity, as well as his interest in joining the industry.
However, despite the growing interest in Argentina for a commercial cultivation program, there are few educational programs or opportunities to learn.
That didn't stop Andrés.
After researching a variety of online training and educational programs, he discovered Green Flower Academy and its Cultivation Certificate Program.
It turned out to be a helpful choice.
"I found the program really very good, I liked it a lot. It is very dynamic and didactic because people like me who did not know much about this production can read and watch the videos without any problem," he notes.
In addition to the intuitive course design, Andrés also appreciated the decades of experience and high-caliber insights shared by the program's instructors and master growers.
"The master growers that come out in the different chapters are very specialized and really recommendable to teach."
Andrés could not be happier with the program and recommends it to anyone looking to educate themselves and join their nation's burgeoning cannabis industry.
"It is a very good learning tool for people like me, who live in places where production has not yet been developed on a commercial scale and where there are also so few places to learn."
When commercial cannabis cultivation does come to Argentina, Andrés feels more than ready to get in on the ground floor.
---
---
Sign up for our newsletter