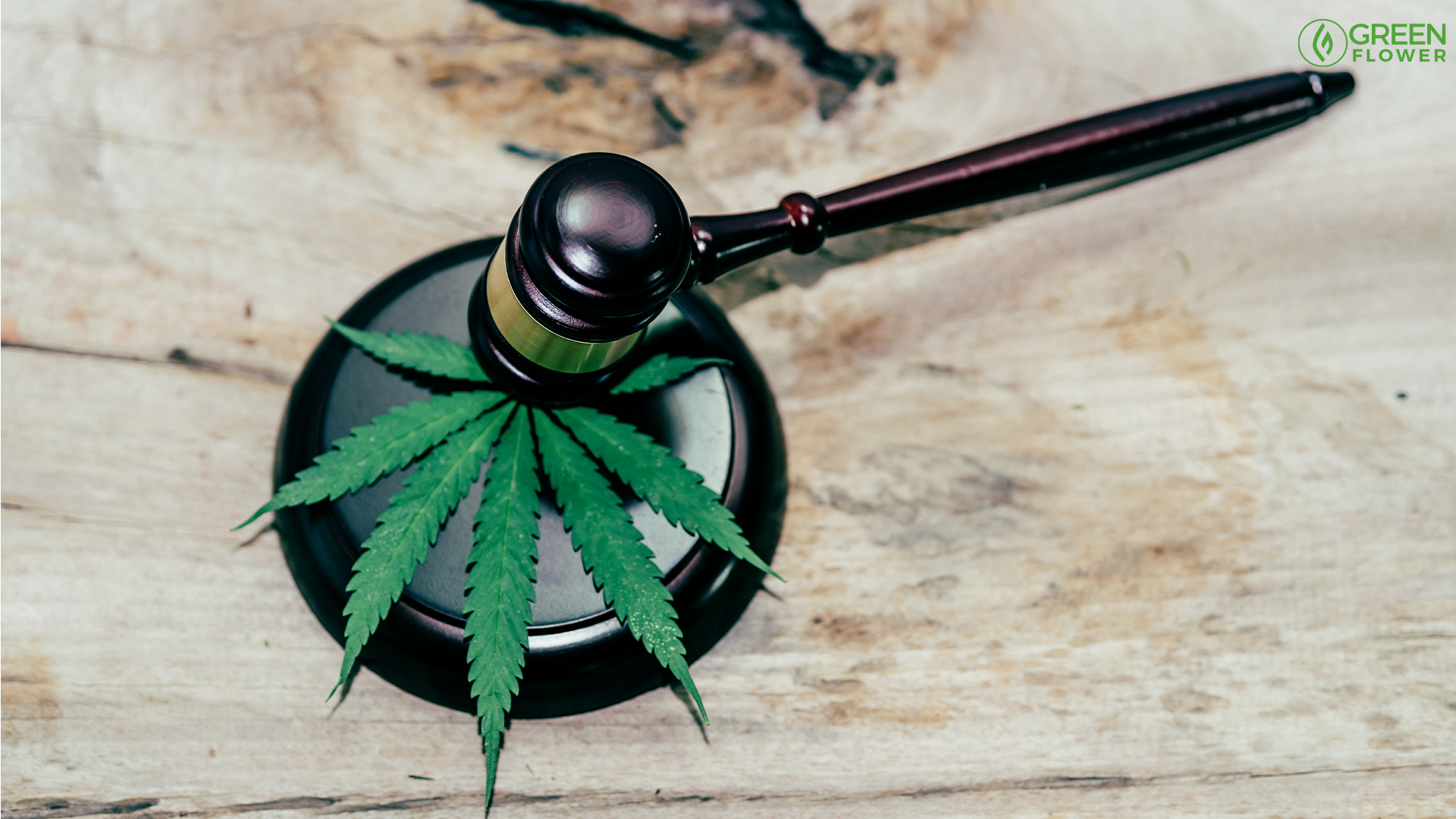 With legal cannabis still unavailable on a federal level, it's easy for things to get murky when it comes to state jurisdiction. One controversy lies in whether a medical cannabis patient should be allowed to use the plant while on probation — any drug use, (cannabis is still considered a Schedule I drug) is restricted on a federal level. However, the Pennsylvania Supreme Court recently ruled against a county ban in a unanimous decision.
The ruling, known as Gass v. 52nd Judicial District, Lebanon County, declared that anyone holding a valid medical cannabis card is exempt from "arrest, prosecution, or penalty in any manner" — even if they are on court-mandated probation.
The American Civil Liberties Union was prominent in the ruling, arguing that all medical cannabis users deserve the same level of protection under county law (other counties in the state such as Philadelphia or Pittsburgh are more lenient with parolees' medical cannabis use).
ACLU attorney Sara Rose represented the petitioners while Robert Krandel of the Administrative Office of Pennsylvania Courts acted as legal counsel for Lebanon County's judicial district. Three citizens, who were all allegedly forced to stop using medical cannabis during their probation periods, acted as plaintiffs.
"Just looking at the plaintiffs represented in this case shows how important it was," Rose told Green Flower. "Our lead plaintiff went from multiple seizures per day to a few per month. Medical cannabis is essential for her to live a normal life. All three of our plaintiffs found so much relief from cannabis, so the idea to deny a medical treatment that a patient's doctor and the common law of Pennsylvania allows, simply because they are on probation, is very harmful and frankly outrageous."
The three plaintiffs, Melissa Gass, Ashley Bennett and Andrew Koch, were using medical cannabis to treat ailments such as seizures, post-traumatic stress disorder, and chronic pain. "I had to fight for my life and for the lives of others who are helped by medical cannabis. I am incredibly grateful for this outcome," Gass said in an ACLU statement.
Lebanon County's ruling will likely have an effect on other states and counties as they reexamine the relationship between medical cannabis and parolees. Pennsylvania's Jefferson County is already reviewing the justices' opinion to adopt a similar order.
Other states have also adopted ordinances that protect citizens on probation from getting in trouble for cannabis use. One of the first states to do so was California, where it was ruled in 2003 that any unlawful use of cannabis by a parolee can be considered grounds for punishment, but a person with a legally-obtained medical license cannot be penalized for cannabis use.
Colorado also allows its citizens who are both on probation and members of the medical cannabis community to partake without facing legal consequences. The decision came from the review of an El Paso County case in the state, in which a woman on probation for 12 months was forbidden from using medical cannabis. Although she had a license, the court decided that without an official doctor's recommendation, they would not allow it. The Supreme Court disapproved of this decision, stating that the medical cannabis license is presumption enough that cannabis use should have been allowed.
Two recent cases in Oregon (2018 and 2019) resulted in a 2019 order that allows any person on probation to use medical cannabis as long as they have a patient registry card. Likewise, Arizona's Supreme Court came to a similar ruling earlier this year.
The Arizona Court of Appeals issued the following statement in response to a citizen on probation lobbying for his right to use medical cannabis to manage pain:
"If the state extends a plea offer that includes probation, it cannot condition the plea on acceptance of a probationary term that would prohibit a qualified patient from using medical marijuana."
With the majority of the states currently offering medical cannabis programs to their citizens, with varying qualifications and restrictions, it is likely that this question will continue to pop up in courtrooms across the country.
Sign up for our newsletter