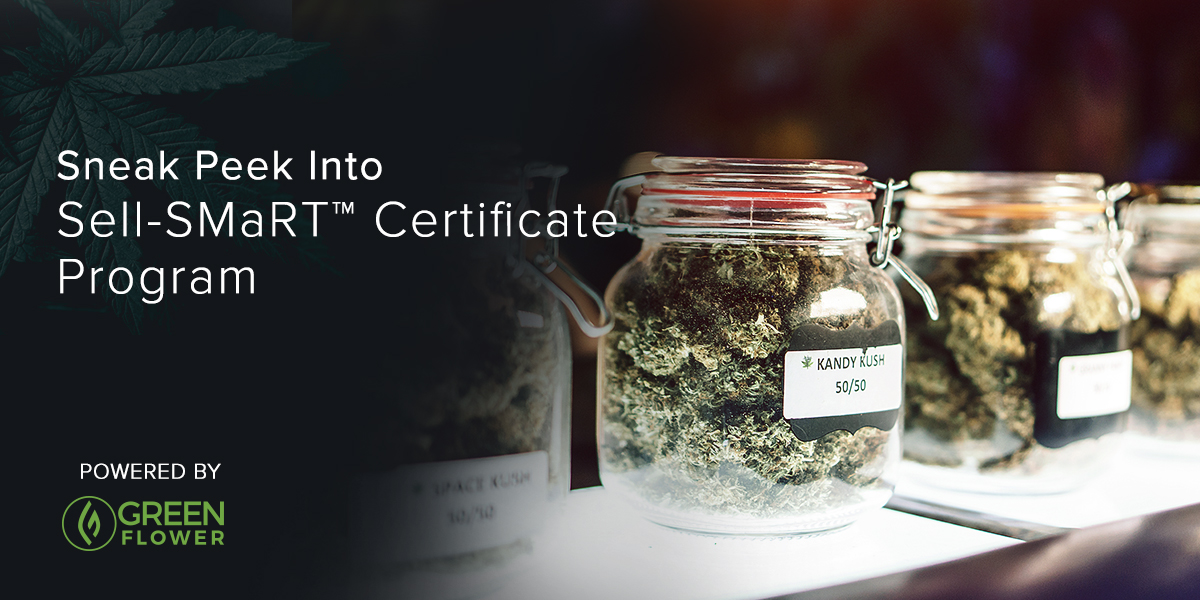 One of the most harrowing aspects of running a successful cannabis dispensary includes embracing a gauntlet of compliance regulations and making sure your team is up to speed.
After all, one innocent mistake by an employee at the front of your store could shut the whole business down and even land you in legal trouble.
However, most dispensaries simply don't have the resources to design their own dynamic compliance training programs for their teams, which is exactly where the online Sell-SMaRT™ Certificate Program comes into play.
More than 5,000 cannabis industry employees have already gone through the program (the first of its kind to be approved by the Colorado State Department of Health), helping people to understand the nuances of cannabis laws, best practices around safety and security, handling tricky situations, how to educate customers to ensure a positive cannabis experience, and much more.
Interested? Check out the sneak peek videos below to enjoy the quality of this industry-endorsed Certificate Program.
1) Rules Pertaining to Sales
Selling cannabis from a dispensary is not so straightforward when you consider all the tricky compliance factors.
In this excerpt, cannabis compliance trainer Maureen McNamara elaborates on key areas you don't want to overlook:
2) Restrictions on Products & Selling
In this next clip, Maureen dives deeper into the nuances of what can and cannot happen in a dispensary as well as other regulatory factors you want to make sure your whole team knows:
3) What You Need to Know about Checking ID
Checking IDs is something you want to be super detailed about if you want to avoid jail time or a suspended license.
Watch as Maureen reveals some surprising nuances around checking IDs:
Dive Deeper into the Sell-SMaRT™ Certificate Program
Check out the program page today for all the details: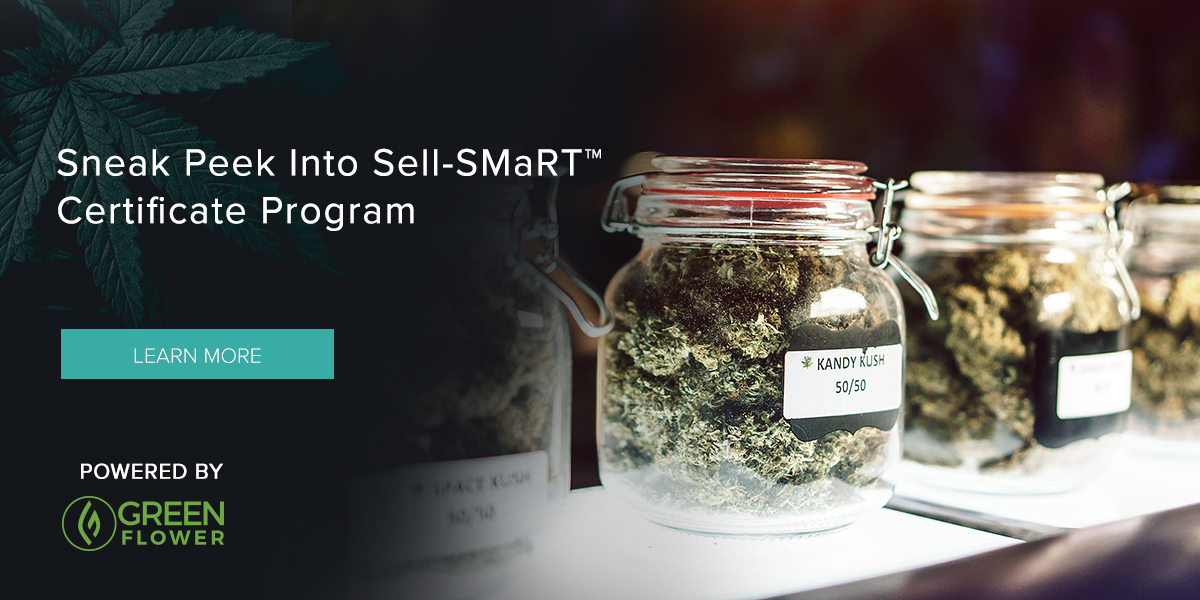 ---
Do you have an entire team you'd like to train? Green Flower has you covered.
Learn about our special offers for online team training:
---
Sign up for our newsletter